Fd Koi Food Momotaro Mix consists of two different pellets to fully use the individual features of the ingredients. This mix has been developed through a close cooperation by Momotaro Koi Farm and FD Food. Momotaro recommends this food to get the best results with your koi.

Fd Koi Food Momotaro Mix Benefits:

Carefully selected ingredients insure efficient digestion and absorption rate.
Increases body volume without high stress.
Promotes internal organ functions, and increase immunity of koi.
Increases secretion of mucous. Thus protect the skin and increase shine of skin.
Extremely palatable food reduces unfinished foods in the ponds.


Ingredients: fish meal, wheat flour, bran, gluten meal, fish oil, krill meal, brewers dried yeast, stevia powder, alfalfa, turmeric powder, corn powder, seaweed, garlic powder, vitamins, minerals.

Analysis: crude protein: min. 37%, crude fat: min. 6%, crude ash: max. 11%, crude fiber: max. 3%, moisture: max. 9%.


FD Koi Food is a Japanese high quality food that is used by 57 koi breeders in Japan, amongst them the top 20 of koi breeders like Momotaro, Sakai, Matsue & Dainichi.

Due to the unique cooperation with these koi breeders FD Food has achieved the unreachable: a fully balanced food for the optimal growth and development of your koi.

During the development, the food has been tested on the koi farms of these breeders instead of laboratories. This has resulted in finding the best recipe that matches the needs of fish in their natural habitat.

Due to the knowledge of the koi breeders it is possible to continuously maintain the highest possible quality and to adapt the recipe when necessary. No other food brand has these advantages which gives FD Food a big lead to other Japanese brands.



FD Koi Food Benefits




Always the most fresh Japanese Koi food
100% natural ingredients
57 koi breeders of which the 20 best Japanese koi farms use FD Food
Available at selected dealers
Research & development is done with the koi breeders
The only food that keeps on developing
FD Food gives clear results with development of the koi and enhances colour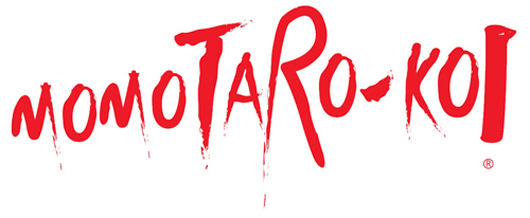 80% of the Japanese top breeders choose FD Food: Momotaro Koi Farm, Matsue Nishikigoi Center, Omosako Koi Farm, Taniguchi Koi Farm, Yamatoya Koi Farm, Okawa Koi Farm, Ueno Koi Farm, Ando Koi Farm (Rikoen), Dainichi Koi Farm, Hoshikin Koi Farm, Otani Nishikigoi, Muro Koi Farm, Maruyama Koi Farm, Murata Koi Farm, Hiroi Koi Farm (Conias), Isa Koi Farm, Yamamatsu Koi Farm (Matsunosuke), Kawakami Koi Farm, Hosokai Koi Farm, Yagenji Koi Farm, Shintaro Koi Farm, Oya Koi Fam (Kataoka), Kokugyo Kan, Marusei Koi Farm (Hirasawa), Nagoshi Koi Farm, Maru Koi Farm.